(on demand via webinar)
2020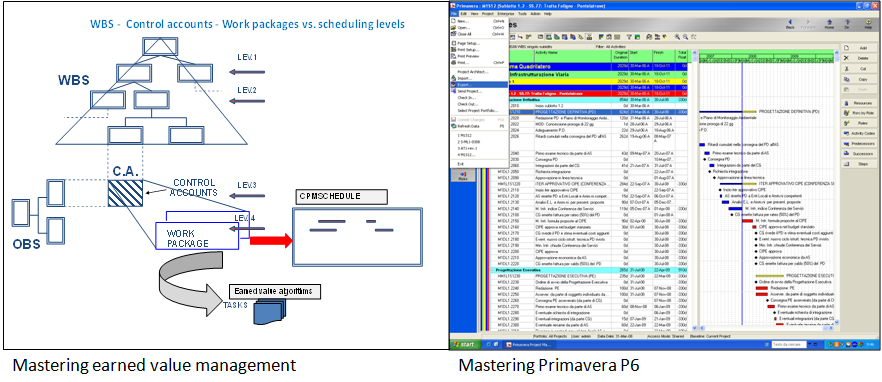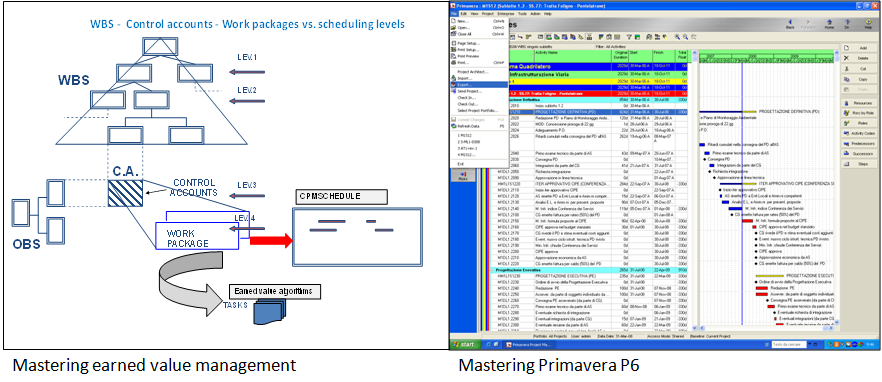 Project and contract management training:
PROJECT CONTROLS – PLANNING & SCHEDULING – P6 – RISKS – DELAY ANALISYS – CLAIM MANAGEMENT
Monitoring and controlling time, progress, costs and risks stand at the core of project management, but it is s necessary to set up and implement an integrated project controls system, supported by specific procedures, organization and tools.
The courses offer a professional training path in project controls, risk management and forensic planning for contract management; they are based on international project management methodology and best practice of cost engineering (AACE international).
All the courses are based on my direct experience in implementing project controls and delay claim management in various projects, including civil infrastructures, complex buildings and industrial projects (oil & gas, power, pharma).
They provide a complete knowledge of the methodology and the practical approaches, as used in the construction industry. The basic course in Project controls and in Primavera P6 can be followed by advanced courses to mastering project controls.
List of training courses (webinar)
All courses below are provided on demand, via webinar.
Performing a quantitative schedule risk analysis
Project Controls as applied in the International Contracts
Forensic planning and schedule delay analysis techniques in international contracts
Advanced scheduling techniques with Primavera P6
Project controls basic with Primavera P6
Project controls advanced with Primavera P6