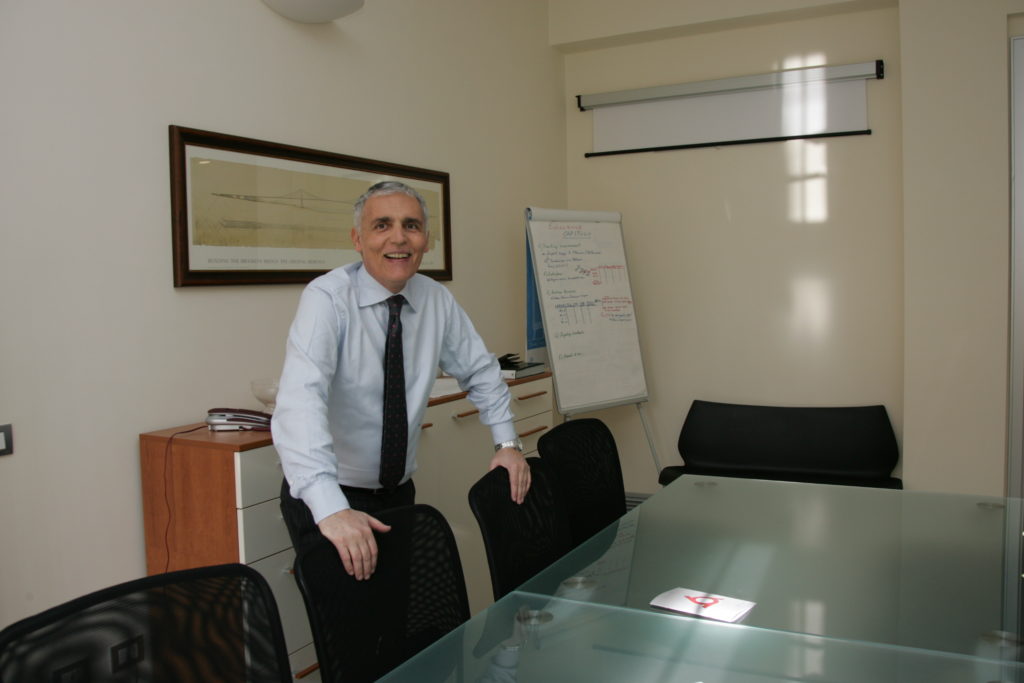 I am a project and contract management advisor, with thirty years of experience in project controls of large-scale infrastructures and buildings projects, and some experience in oil and gas. I am a chartered civil engineer and a certified cost professional (CCP) at AACE.
I work with Contractors, Consultancies and Corporate clients. I have undertaken roles as a senior project advisor, project manager Client side, project controls manager, project planning consultant and claim expert.
I am an Italian citizen, living in Italy.
Massimoluigi Casinelli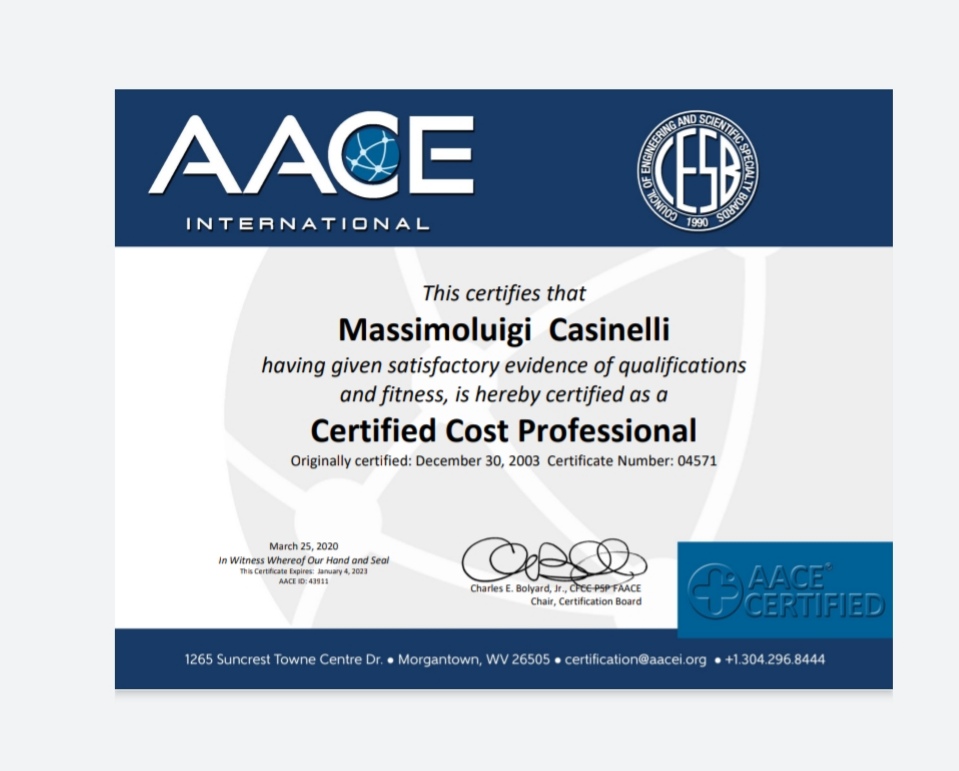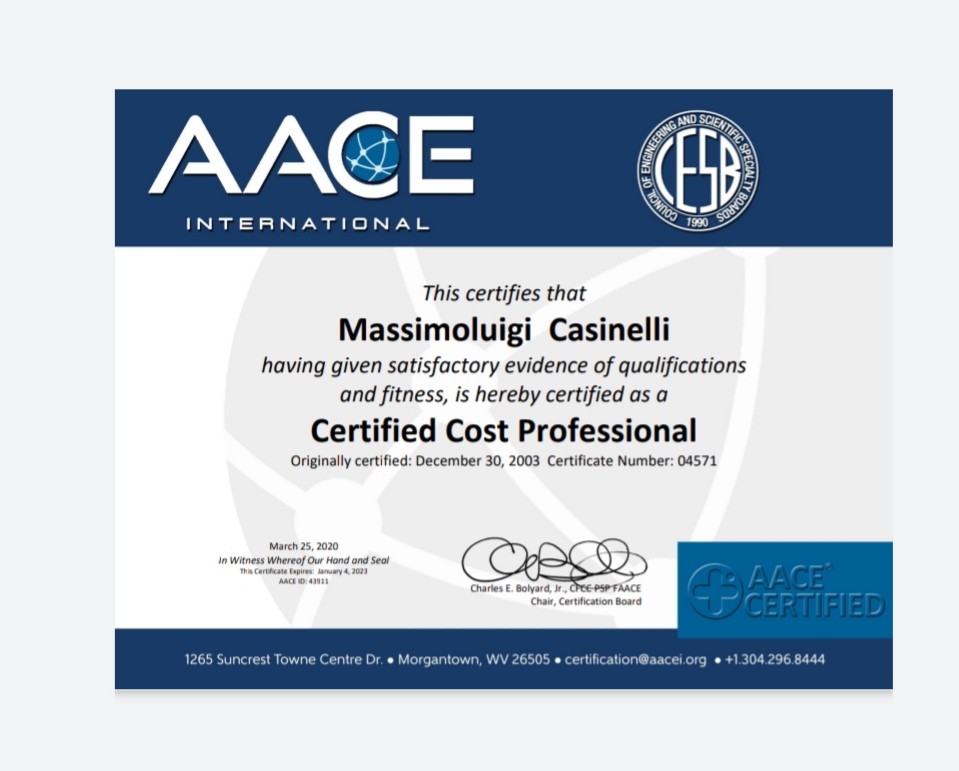 Copyright secured by Digiprove © 2020 Massimoluigi Casinelli