TCM (total cost management) vs. Project Controls
The importance of project controls in the TCM (AACEI) model.
Introduction
TCM is a comprehensive model to manage the companies "assets", through a structured project management approach.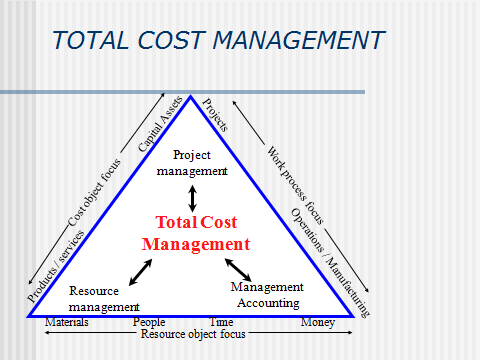 The importance of project controls
An "asset" must be designed, "constructed", managed during its cycle life and, then, dismissed. TCM empathizes project management approach across the whole life cycle of the "asset", and for any Company's asset.
Project Controls is a core subset of TCM model, as described in the figure below; it is .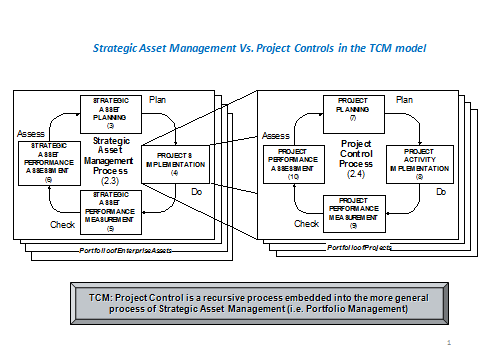 Project Controls is a recursive process which is applied at portfolio management as well as well as at project level. So, through TCM, the best project management practices, like EVMS, may find their natural and logical integration into a "system" which offers a model to manage the Companies assets.
From this prospective the project control becomes a strategic capability, from the Owner view point as well as from the Contractor's one.
I believe that the project-driven organizations, which sell projects, should invest in improving their project project controls systems, as it becomes a distintive capability from the Owner prospective.
The projects Owners, on their behalf, should invest in developing project controls requirements to transfer to their Contractors.